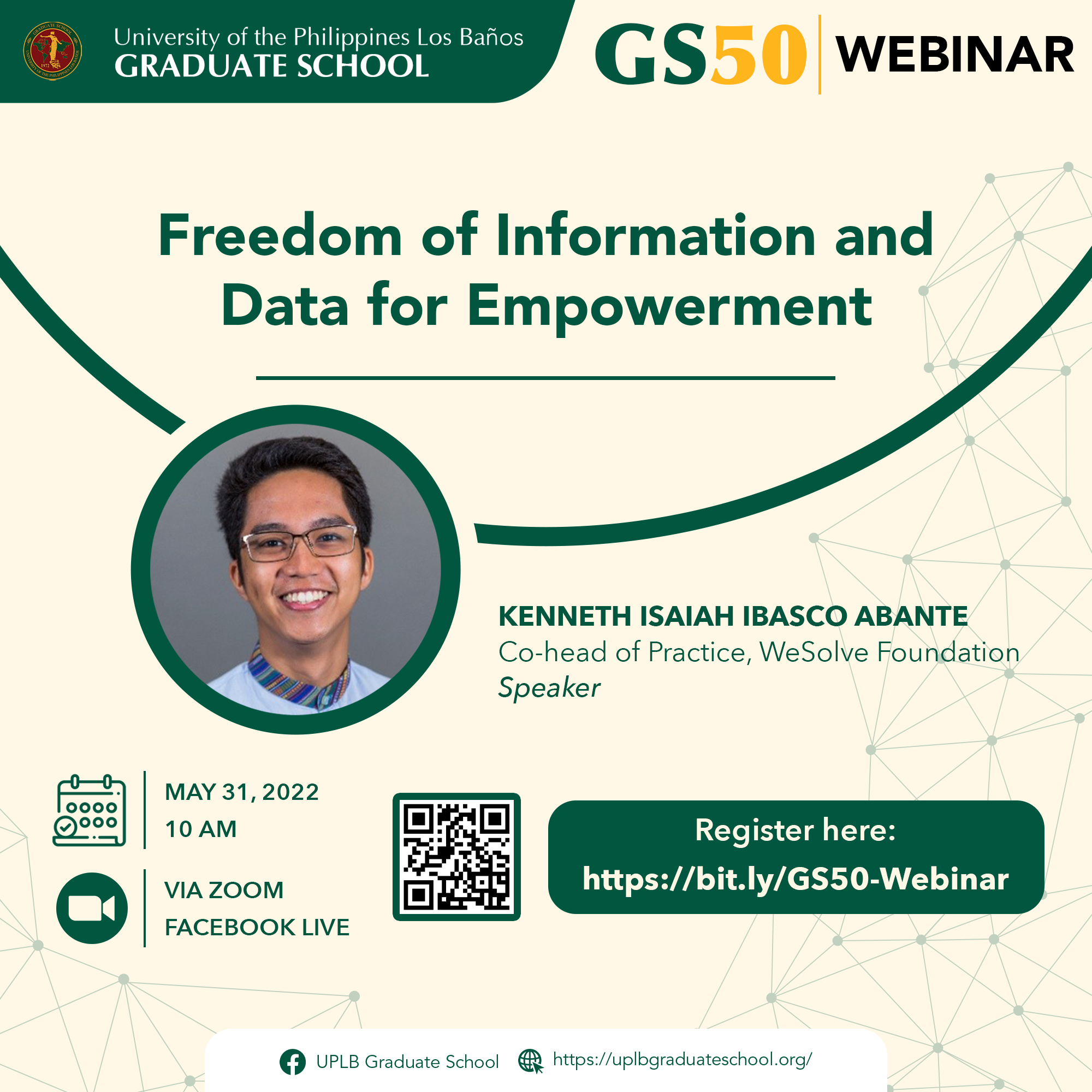 GS 50 Webinar – Freedom of Information and Data for Empowerment
Join us on May 31, 2022, at 10 AM as we present the 4th episode of the GS50 Webinar Series in celebration of the 50 years of the UPLB Graduate School.
Please register through this link:
https://bit.ly/GS50-Webinar
See you all!
Kenneth Isaiah I. Abante is the Co-head of Practice of WeSolve Foundation, Inc. Ken is an advocate, researcher, educator, and coalition organizer, shepherding the Citizens' Budget Tracker (budget transparency), the Move As One Coalition (public transport), and the Data for Empowerment Alliance. Formerly of the Department of Finance, Ken trains public servants, co-founded the Bagumbayani Initiative, and spearheaded the creation of the Martial Law Museum. He holds a master in public administration in international development from Harvard Kennedy School.