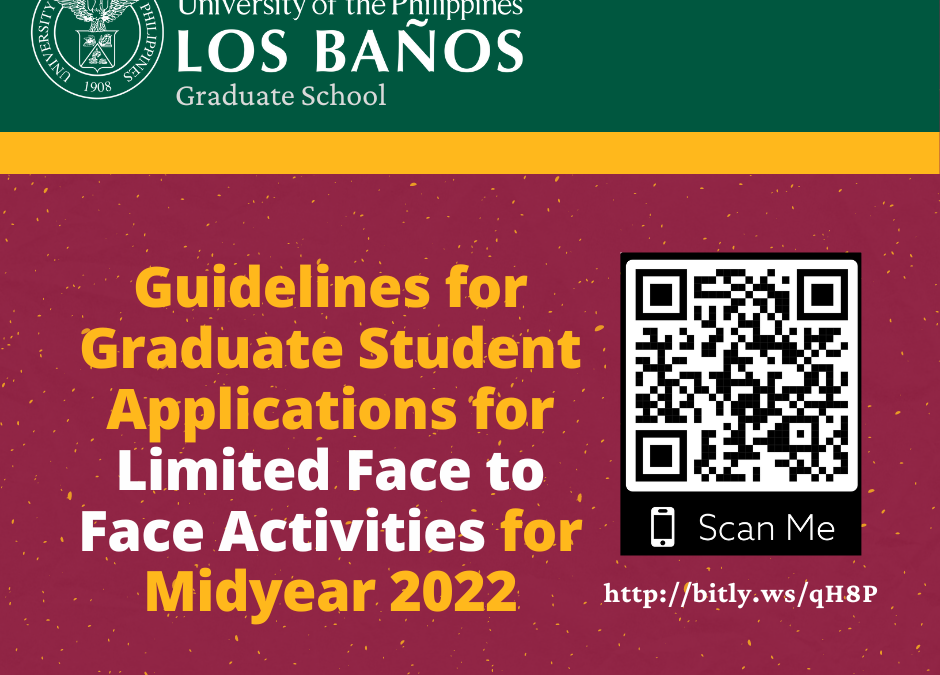 Good day GS students,  The GS would like to inform you that the GRADUATE SCHOOL STUDENT DOCUMENT SUBMISSION GUIDELINES FOR LIMITED FACE TO FACE (LFTF) ACTIVITIES FOR MIDYEAR 2022 is now available. This document outlines the required documents and submission guidelines...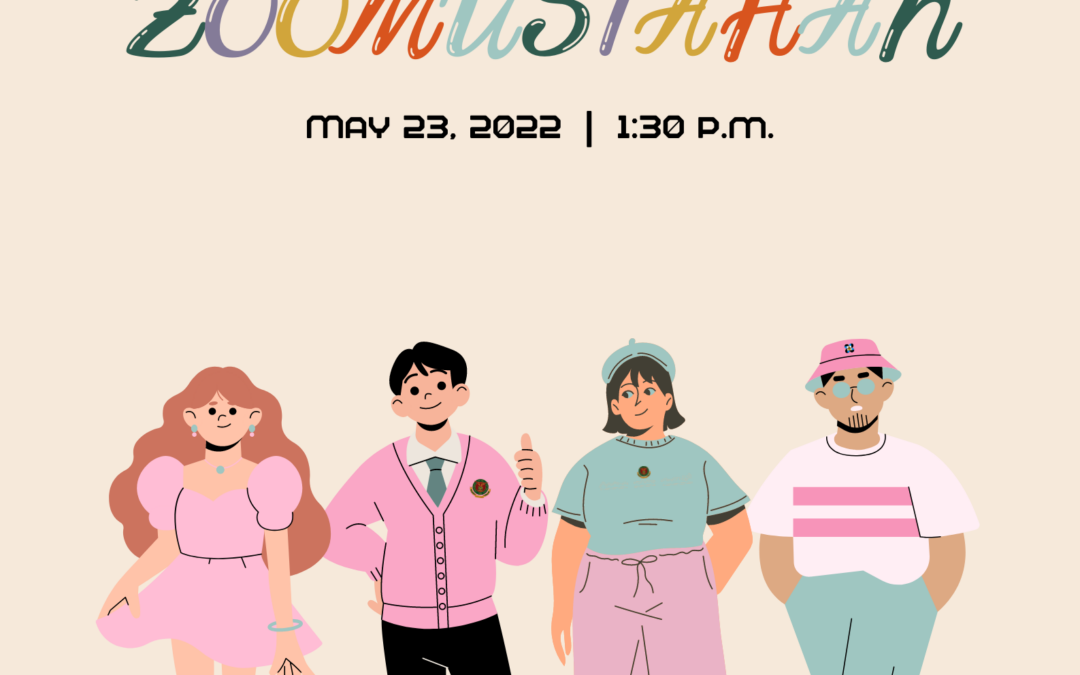 To all ongoing DOST-ASTHRDP scholars: Don't miss the Zoomustahan happening May 23, 2022, 1:30 P.M. Register now!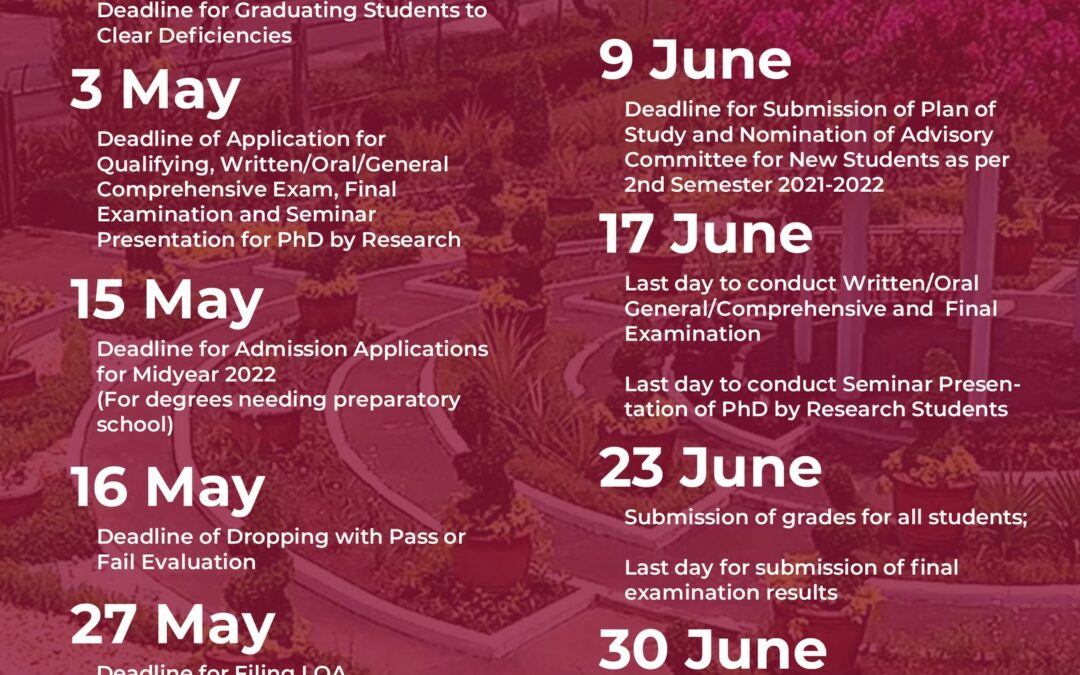 GS Reminder: Re-posting the schedule of deadlines for the remainder of the semester. Please be guided accordingly.
A learning and leisure place
The University of the Philippines Los Baños (UPLB), a coeducational publicly funded academic, research, and extension institution, is one of the eight constituent universities of the University of the Philippines System