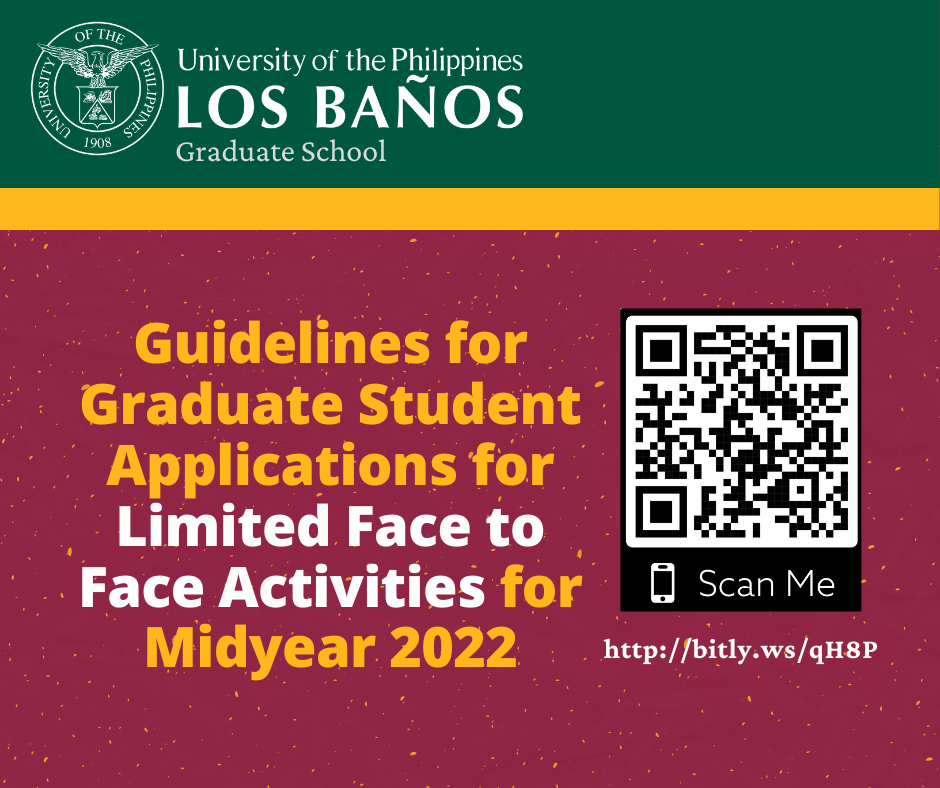 Application Guidelines for Limited Face To Face Activities for GS Students for Midyear 2022
Good day GS students, 
The GS would like to inform you that the GRADUATE SCHOOL STUDENT DOCUMENT SUBMISSION GUIDELINES FOR LIMITED FACE TO FACE (LFTF) ACTIVITIES FOR MIDYEAR 2022 is now available. This document outlines the required documents and submission guidelines for Graduate Students who are qualified to conduct limited face to face activities subject to the prevailing guidelines and approval of the University.
Please consult with your adviser and home units first before proceeding with submission of required documents for limited face to face activities for Midyear 2022. Please read the guidelines carefully.
The link to the document is as follows:
The document is available for viewing to UP email holders. Please make sure to log in gdocs/browser using your official UP email.
Thank you
GS